EducaVirtual
EducaVirtual is a hybrid program that allows online and face-to-face classes while strengthening different work groups in the classroom. For this purpose, we have designed a content program, sequenced and digitized, accessible to schools through Google tools.
We also have continuous training programs for teachers, we help schools in the digital transformation and provide technical support.
The program is aimed at schools and teachers seeking a digital transformation, improving the teaching process and making students active participants in their learning process.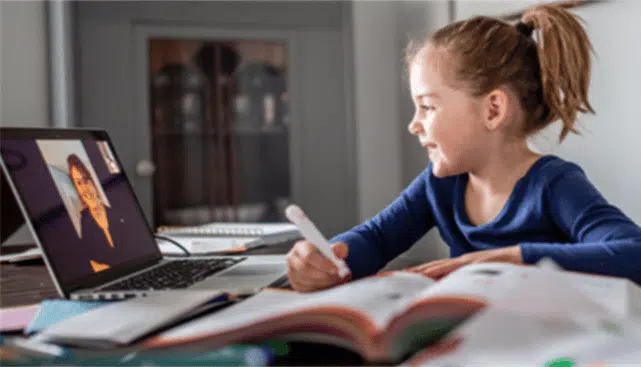 The program
Our program has 48 subjects from 3rd of Primary Education to 2nd of High School hosted in Google Classroom.
With each subject we offer:
> Study material for the student.
> Material for the teacher: table of contents, syllabus, Google Slides presentations for the classes.
> Activities: assimilation, review and competency activities.
> Resources: videos, readings, gamification tools, etc.
Our team is composed of 7 academic coordinators, 3 pedagogical advisors, 2 technical advisors, 7 editors and a group of active teachers, pioneers in the digital transformation of their schools, in charge of content development.